Complimentary Exam and Consultation for New Clients!
The Cat Clinic of Plymouth values all of our clients and feline patients. We want to deliver our high quality preventative medicine, internal medicine, behavior counselling, surgical and dental skills to EVERY cat in Plymouth County and beyond. The doctors and staff at the Cat Clinic of Plymouth look forward to meeting you and your feline furbaby.
Just present this coupon or let the receptionist know that you found this on our website or other social media.
Schedule your Preventative Care appointment before December 31, 2017!
We look forward to meeting you and working together to create a preventative health plan that will keep your cat happy and healthy for years to come!
Have trouble getting your cat to the veterinarian? Please see our blog page for more information
or call us 508-746-8580
or email us at info@catclinicplymouth.com
Offer not to be combined with other offers or discounts. Not redeemable for cash. Good for one veterinary preventative exam not to be used for medical evaluation exams, boarding or grooming services. Limited to one pet per household. Offer limited to new clients only.
Introducing Dr. Sarah Hoskins!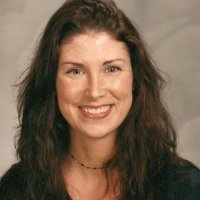 Dr. Sarah Hoskins is a graduate of University of Pennsylvania School of Veterinary Medicine with 13 years of veterinary experience. Dr. Hoskins received her degree in English Literature from Colgate University prior to pursuing her veterinary career. She grew up in New Jersey but truly enjoys her current home on the cape.
Formerly, Dr. Hoskins has practiced at Banfield, The Pet Hospital in Plymouth as well as the Animal Hospital of Orleans. She  loves practicing feline only medicine. She particularly enjoys forming relationships with both her patients and her clients.
---
Boarding!
Now Announcing our full service, cat only
boarding! Come tour our facility which
includes cat friendly condominiums or luxury
suites that boast ocean views.