You may have had your veterinarian recommend inserting a microchip into your dog or cat. Or maybe you've adopted a pet from a shelter and they came with a microchip. These small but mighty chips are permanent ID's, and provide safety and assurance for your pet. It is common that while making the decision to microchip your pet, you may come across some frequently asked question.
What is a Microchip?
If your pet has a chip or you have considered getting them one, you may have heard that they are the size of a grain of rice. This is true making them small enough to be implanted quickly and easily. It only takes a matter of seconds for your veterinarian to inject a microchip under the skin of your pet, typically between the shoulder blades. The chip itself holds the ID number that will be assigned to your pet and can be accessed by scanning the area the chip was planted. This ID number is unique for each cat or dog giving them their own personal identification.
Does it work like a GPS?
The answer to this commonly asked question is no. People often mistake microchips for tracking devices for their pets. The thought is that if a pet gets lost, you can use the chip to find the exact location of your dog or cat. Unfortunately, the chip is not a GPS, but it can still provide the safety and protection that will ease your mind in a given situation.
What happens when my pet is lost?
Unfortunately the unthinkable does happen, pets can become lost. But if you have microchipped your dog or cat, you have already been provided a piece of mind. Whether it is a house cat without a collar, or a dog wearing one, with a microchip they always have personal identification. When your pet is lost, you should contact the company of the chip. Some companies will contact local shelters and alert them of your missing pet, providing the knowledge needed to help get them home. If your pet has been found and are brought in to a veterinary clinic or animal shelter, they can be scanned for a chip which will lead to direct identification of your pet and you their owner.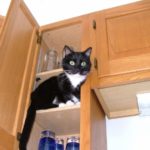 Should I Microchip My Indoor Cat?
People commonly think that only dogs, not cats, need to be microchipped. Cats often do not wear collars, whether they go outside or are strictly indoors, leaving them without any identification. Unfortunately, there is always the risk of a cat getting outside and getting lost. A recent study has showed that a cat with a microchip is 20 times more likely to be returned home than if they were without. Microchipping your pet does not mean that collars and tags aren't necessary, as they can provide useful information such as an address or phone number. But with a microchip, you can be reassured that they will be identified even if the collar falls off or is removed.
Most people do not want to think of worst case scenarios, such as a pet becoming lost, under any circumstance. But by providing your dog or cat with a microchip, you are providing protection unlike any other. When you reach out to your veterinarian, you are doing a service to your pet and quite possibly saving their lives.
Make an appointment today to inquire further about the benefits of Microchips. See our tips on getting your cat into a carrier here.
By: Leah Carlson CVT